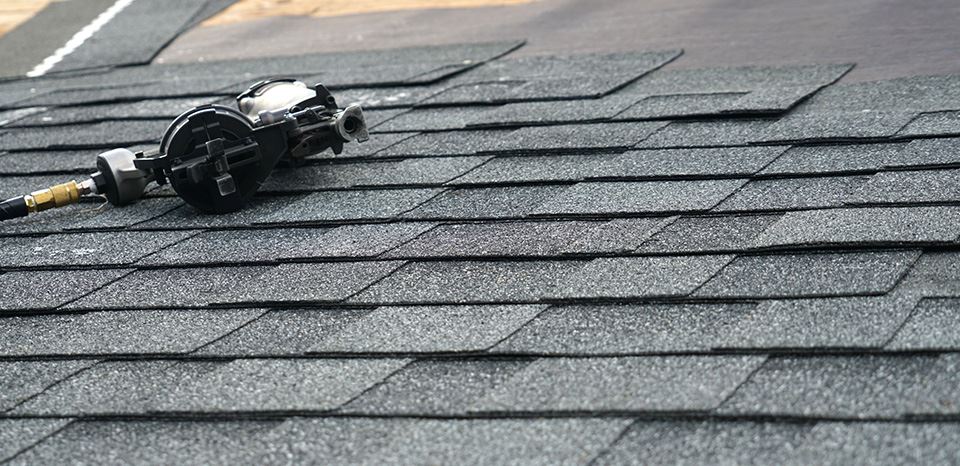 Taylorsville Roofing Inspections & Certifications
If a bad storm blew shingles off your roof or caused a tree limb to fall and damage it, you don't have to stress about the insurance claim process. Jordan River Roofing, LLC performs free roofing inspections related to homeowners' insurance claims in the Salt Lake Valley. We'll figure out what's going on with your roof and talk to your insurance adjuster to ensure that nothing is missed. Our goal is to help you get all the coverage you need.
From our Taylorsville office, Jordan River Roofing serves all of Salt Lake County. Call us at (385) 442-9482 or reach out here online to get a free estimate.
Our owner has a background in the insurance industry, so you can rest assured that he knows what he's doing. Let us take the stress out of the roofing insurance claim process – call today to make an appointment.
Your Roof Was Damaged in a Storm – Now What?
Get in touch with Jordan River Roofing, LLC right away. We're available 24/7 to visit your property fast, perform prompt emergency repairs and start documenting the damage for your insurance company. Once all damages are properly documented with photos and notations, we can help you determine if you qualify for an insurance claim. If you do, we'll help you throughout the entire claims process to ensure your roof restoration needs are fully covered.
Real Estate Roofing Inspections
You can count on us for more than just insurance inspections. If you're applying for an FHA or VA loan, we can send a detailed report to your lender. Ready to sell? By providing you with a professional roof certification, we can help you get the most out of your sale. Get in touch with Jordan River Roofing, LLC today to learn more.
The Benefits of Roof Inspection
Here are a few reasons why having the roof inspected by a Taylorsville roof inspection professional is a smart investment:
A professional roof inspector will be able to identify potential problems with the roof, from missing shingles to damage from hail or wind, or improper installation. A professionally-trained eye can provide advice and recommendations on how to prevent further damage to the roof and help property owners make informed decisions about repairs or replacement.

Professional rooftop inspectors will be able to detect signs of water damage that may not be visible to the naked eye. Water damage is often one of the most common causes of costly repairs so it's important to catch these problems in their embryonic stage, before they turn into bigger (and more expensive) problems.

We can give detailed reports on their findings, which can be used for insurance claims. Having all this information neatly compiled in one place makes it easy for owners to make sure their property is covered if anything should happen in the future. Furthermore, having a documented record of roof inspection work may prove important if a property is being sold. The condition of the roof is often a prime concern for potential buyers.

Structural integrity issues can lead to a serious collapse if left unchecked. A routine inspection can be a good safeguard, to make sure a roof is ready to withstand any serious weather in the future.
Frequently Asked Questions
How often should I have my roof inspected?
It is recommended to have your roof inspected at least once a year, especially after severe weather events, to ensure early detection of any damage and prevent potential issues from worsening.
What happens if my roof fails the inspection?
If the inspection reveals significant damage or issues, the roofing inspector will provide a detailed report outlining the necessary repairs or maintenance required to address the identified problems and ensure the longevity of the roof.
Quality Work; Friendly Service
Jordan River Roofing takes pride in both the diligence of our work, and our openness to hear about what our customers are worried about. When we come out on a service call, we're there to provide peace of mind and long-term security for your roof.
Contact our office at (385) 442-9482 or contact us online today to get a free roofing inspection and estimate in Taylorville.
The Reviews Are Flowing In See What Our Past Customers are Saying
At Jordan River Roofing, your satisfaction is our priority! See for yourself what our customers have to say about working with us.
"Seriously top notch service."

We are in the process of selling our house and during inspection a leak in our roof was reported and needed to be taken care of right away. Highly stressful situation. I gave Jordan River Roofing a call and they were out the very next day!

- Kristen P.

"Wow. Excellent service and an incredibly responsive team."

Wow. I went from someone who knows nothing about roofing, to feeling quite confident that I made the best decision possible. I am very grateful for the education, the excellent service, and the reasonable price.

- Amy B.

"I cannot say enough good things about this company."

I cannot say enough good things about this company. From the moment you meet Phil you are filled with confidence in his expertise and trustworthiness. His team was professional, and courteous, and performed work of exceptional quality.

- Deni W.