West Valley City Roofing Services
Jordan River Roofing provides roofing services for both residential and commercial clients in Salt Lake County. You can get a free estimate for your project by calling us at (385) 442-9482 or making an online inquiry. Our services include:
Roof Repair & Replacement
Roofing repair and replacement services offer a mix of short-term necessity and long-term investment. A quality roof will not only protect a home from damaging weather, but can also add to its resale value and enhance its curb appeal. The West Valley City roofing contractors at Jordan River Roofing provide repair and replacement services that customers are looking for.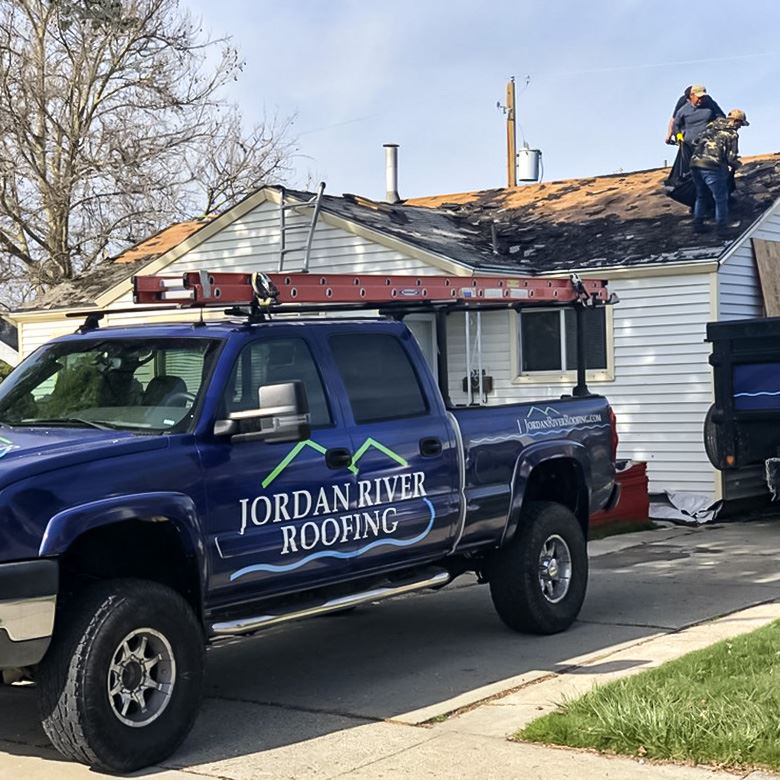 The Reviews Are Flowing In See What Our Past Customers are Saying
At Jordan River Roofing, your satisfaction is our priority! See for yourself what our customers have to say about working with us.
"Seriously top notch service."

We are in the process of selling our house and during inspection a leak in our roof was reported and needed to be taken care of right away. Highly stressful situation. I gave Jordan River Roofing a call and they were out the very next day!

- Kristen P.

"Wow. Excellent service and an incredibly responsive team."

Wow. I went from someone who knows nothing about roofing, to feeling quite confident that I made the best decision possible. I am very grateful for the education, the excellent service, and the reasonable price.

- Amy B.

"I cannot say enough good things about this company."

I cannot say enough good things about this company. From the moment you meet Phil you are filled with confidence in his expertise and trustworthiness. His team was professional, and courteous, and performed work of exceptional quality.

- Deni W.
Maintenance & Inspection
Preventative action is the best form of roofing repair. Our West Valley City roofing technicians have the experience and knowledge to identify signs of wear--from missing shingles to water damage and more. Regular routine maintenance should be a big part of the plan for keeping a roof in good condition.
Roof inspection may also be needed for an insurance claim, or as part of due diligence for prospective home buyers. Jordan River Roofing offers comprehensive maintenance services and inspections. To reach us, simply call (385) 442-9482 or fill out our online contact form today.
Attic Ventilation
Attic ventilation has numerous advantages, such as increasing the value of property and improving air quality. Without good air flow, moisture builds up in the attic, leading to mold and mildew growth. These can damage the structure of the house and make it difficult to breathe, for those with respiratory issues. To ensure a home stays safe and healthy, turn to Jordan River Roofing for attic ventilation services.
Commercial Roofing
A faulty roof can have a variety of negative implications for businesses. Not only do leaks and poor air quality lead to an uncomfortable and unproductive work environment, but they can also pose health risks and create legal liabilities for the business owner. Moreover, a weak roof will decrease the resale value of a commercial property, just as it would a residential one.
Salt Lake County Roofing You Can Rely On
With Jordan River Roofing, residential and commercial customers can rest assured their roof will be taken care of, with a warranty and satisfaction guarantee. Plus, our same-day service means you'll get your roof looked at and fixed ASAP.
Reach out today at (385) 442-9482 or contact us online to set up a free estimate appointment.