Commercial Roofing Services dISCOVER tRUE eXPERTISE wITH jORDAN rIVER
Years of Experience

For over 15 years, our team has been providing a high level of customer service and experienced work.

Your Satisfaction Guaranteed

Our team is dedicated to providing high-quality, long-lasting roofing services for your property.

Quality Materials

Our work is supported by the best materials and quality workmanship to ensure you get the best results.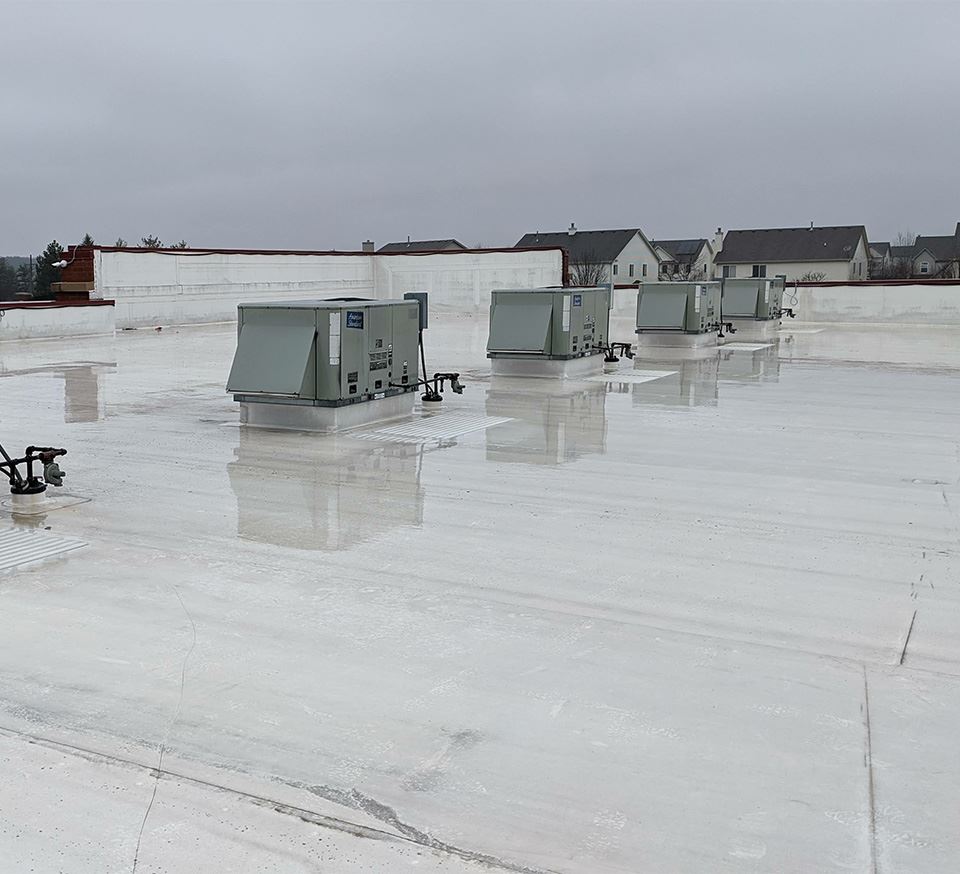 Flat Commercial Roofing Services in Taylorsville
Installs, Repairs, and Replacements in Salt Lak County
In the world of commercial properties, flat roofing systems have become a symbol of modernity and practicality. Not only do they offer a contemporary aesthetic, but the benefits they provide are vast and varied. At Jordan River Roofing, we specialize in installing, maintaining, and repairing flat roofs for commercial buildings, ensuring that your business is safeguarded from the elements while maximizing the potential of your property.
Jordan River Roofing offers flat commercial roofing services in Taylorsville and the surrounding areas in Salt Lake County. Call (385) 442-9482 to schedule a free estimate today.
The Benefits of Flat Commercial Roofing
Flat roofing, as the name suggests, is characterized by its minimal pitch, typically not exceeding 10 degrees. This design isn't just for show - it's a strategic choice that allows for optimal space utilization, both above and below the roof. More than a protective covering, a flat roof can be a platform for HVAC systems or solar panels. Inside, the absence of sloping eaves means more usable space for storage or other operational needs.
Advantages of flat roofs for your commercial property include:
Space optimization: Flat roofs allow you to maximize the useable space in your building. You can install HVAC units, solar panels, or even create a rooftop garden.
Cost effective: Flat roofs generally require less material to build, making them a cost-effective choice for large commercial buildings.
Easy maintenance: The flat surface makes it easier to perform maintenance tasks, such as cleaning gutters or inspecting for damage.
Energy efficient: Flat roofs can be equipped with reflective materials to reduce heat absorption, thereby lowering energy costs.
Design flexibility: The simplicity of a flat roof allows for greater architectural creativity and flexibility, making your building stand out.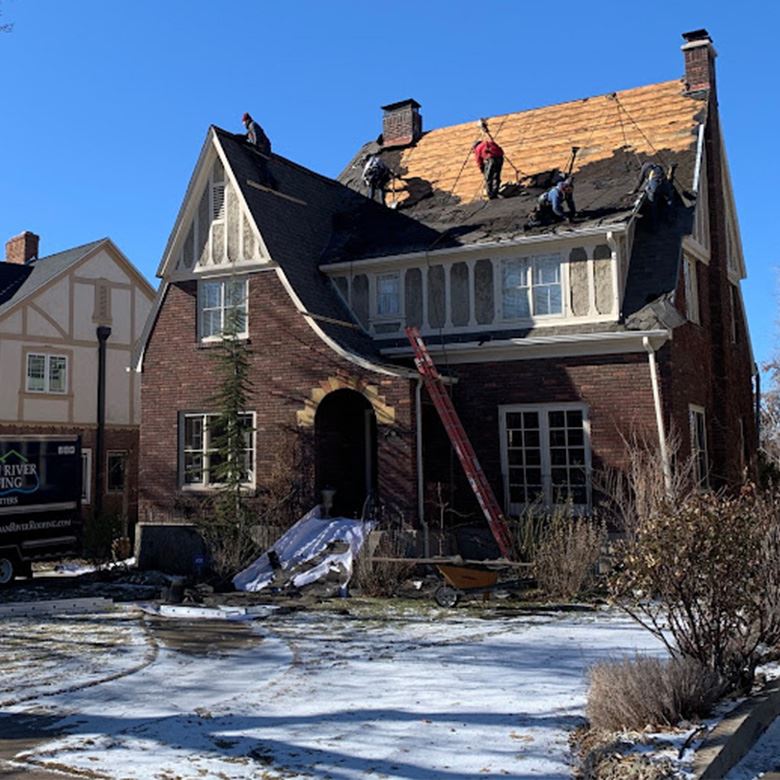 Our Services
How We Can Help You
THE REVIEWS ARE FLOWING IN
See What Our Customers Are Saying
At Jordan River Roofing, your satisfaction is our priority! See for yourself what our customers have to say about working with us.
"Seriously top notch service."

We are in the process of selling our house and during inspection a leak in our roof was reported and needed to be taken care of right away. Highly stressful situation. I gave Jordan River Roofing a call and they were out the very next day!

- Kristen P.

"Wow. Excellent service and an incredibly responsive team."

Wow. I went from someone who knows nothing about roofing, to feeling quite confident that I made the best decision possible. I am very grateful for the education, the excellent service, and the reasonable price.

- Amy B.

"I cannot say enough good things about this company."

I cannot say enough good things about this company. From the moment you meet Phil you are filled with confidence in his expertise and trustworthiness. His team was professional, and courteous, and performed work of exceptional quality.

- Deni W.

"They are extremely knowledgeable!"

Phil and his crew did a phenomenal job on my re-roof. Quality and service for a very reasonable price. I could not have asked for a better-finished product - from tear down to installation, these guys kept everything clean!

- Keven M.

"Very happy with everything about the project."

Phil and his crew were great to work with and did an excellent job. Went above and beyond. Project was completed before the time it was supposed to be. Very happy with everything about the project. Highly recommend.

- Joe C.

"Very, very pleased with the new roof."

The roof was completely redecked, along with necessary soffit repairs: excellent, professional expert work! Very, very pleased with the new roof. I would highly recommend Jordan River Roofing for all roofing projects. Highly recommended!!

- Judy M.

"Phil and his crew did a fantastic job on my roof."

Phil and his crew did a fantastic job on my roof. Great price and was there when they said they would be. Stripped and shingled my roof in 1 day. That crew worked hard all day. The cleanup was unbelievable. I will recommend them to everyone.

- James K.

"Worked Quickly and Efficiently!"

I had Phil do a complete re-roof. His crew worked quickly and efficiently. Got the whole thing done in 3 days. I will have Jordan River Roofing on all my residential roofing jobs from here on out.

- Benjamin E.
Contact Jordan River Roofing for Commercial Roofing Solutions
At Jordan River Roofing, we understand that a roof is more than just a structure; it's an investment in your business's future. That's why we're dedicated to providing the highest quality flat commercial roofing services in Taylorsville and beyond. Our team of skilled professionals is equipped to install, maintain, and repair flat roofs, ensuring they're up to the task of protecting your property for years to come.