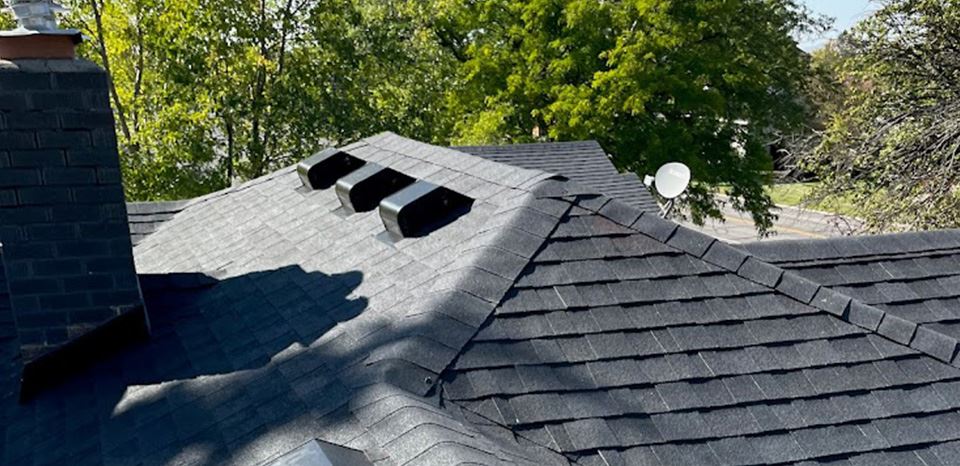 Taylorsville Attic Ventilation
Attic ventilation is an important aspect of maintaining a property that is comfortable, healthy, and energy-efficient. The Taylorsville attic ventilation pros at Jordan River Roofing does high-quality work that they stand behind with both a warranty and a guarantee of satisfaction.
From our Taylorsville office, Jordan River Roofing serves all of Salt Lake County. Call us at (385) 442-9482 or reach out online to arrange for a free estimate.
The Benefits of Attic Ventilation
By allowing heat and humidity to escape, proper attic ventilation helps to regulate temperatures throughout the house, while reducing the amount of energy used for heating and cooling systems. The prospect of lower HVAC costs offers the possibility of an immediate return on investment for property owners.
One of the most important benefits of attic ventilation is keeping insulation and the roof itself dry. By allowing air circulation within the attic space, vents help keep moisture levels down, and prevent water pooling on shingles or tiles. This keeps insulation from becoming saturated with water. Water-logged insulation will be less effective over time and may need to be replaced. Taylorsville attic ventilation also helps protect the roof itself from water damage. The moisture buildup ventilation aims to stop can lead to structural damage over time.
Another benefit of controlling moisture is that doing so prevents mold and mildew growth. Mold and mildew growth can be dangerous to both the health of the property itself, as well as those that live there.
The reason is that mold and mildew can wear away at the structure of a home or a commercial building. Furthermore, mold and mildew gets into the air and makes it unhealthy to breathe. This is particularly damaging to those who have respiratory problems. In the case of commercial property owners or landlords, allowing people inside a building to breathe unhealthy air can become a liability issue.
By reducing condensation build-up on its surface, proper attic ventilation can help prolong the life of the roof by protecting it from damage caused by water pooling. What's more, improving the natural airflow can be more cost-effective than installing an air filtration system into a home or office.
Good attic ventilation provides a plethora of benefits, not the least of which is this—the roof can last longer. This alone can make it a cost-effective option for property owners.
Get Quality Taylorsville Attic Ventilation Services
Is My Attic Space Vented Correctly?
Without a professional inspection, it may be hard to tell. We can visit your home free of charge to inspect your existing attic ventilation system and offer our recommendations for improvement. If your attic has sufficient ventilation, great! If not, we will provide a free estimate for adding ventilation.
Jordan River Roofing delivers a satisfaction-guaranteed attic ventilation service. Call our office at (385) 442-9482 or contact us online today for a free estimate.
The Reviews Are Flowing In See What Our Past Customers are Saying
At Jordan River Roofing, your satisfaction is our priority! See for yourself what our customers have to say about working with us.
"Seriously top notch service."

We are in the process of selling our house and during inspection a leak in our roof was reported and needed to be taken care of right away. Highly stressful situation. I gave Jordan River Roofing a call and they were out the very next day!

- Kristen P.

"Wow. Excellent service and an incredibly responsive team."

Wow. I went from someone who knows nothing about roofing, to feeling quite confident that I made the best decision possible. I am very grateful for the education, the excellent service, and the reasonable price.

- Amy B.

"I cannot say enough good things about this company."

I cannot say enough good things about this company. From the moment you meet Phil you are filled with confidence in his expertise and trustworthiness. His team was professional, and courteous, and performed work of exceptional quality.

- Deni W.